Accord Case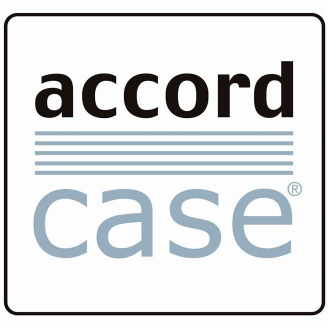 The Accord success story began with an aspiring cello student Robert Schenk in the Hague. Tired of having to drag his heavy cello case to his lessons, he came up with an idea to make a much lighter cello case that is still protective enough for the instrument. Thinking of ways to realize his idea, he came across carbon fiber.


Quite soon, the idea was born to start producing cello cases that were half the weight of any other cases on the market, only to be followed by ideas for cases for other instruments such as guitars and wind instruments and also business class cases.


Thanks to nature of carbon fiber we managed to develop a product of amazing quality. People find it hard to believe that a rather large cello case can weigh only 2,3 kg, which is how much Accord ultra light model weighs. On the other hand, protective qualities of carbon have proven crucial in protecting the instruments in some challenging situations they have found themselves in.Besides its' unbelievable physical characteristics, working with carbon inspires the realization of a unique aesthetic-artistic achievement. The streamlined and extremely elegant design of our case is considered strikingly attractive by our numerous clients. Each case is completely hand made and therefore unique.


Accord Corporation was started in 1994, and has developed quite an impressive list of clients since. Proud owners of Accord cases are Sting, Rostropovich, Yo-Yo Ma, Eddie Van Halen and Croatian president Stjepan Mesic who owns a business case for which he said, jokingly, even if his plane went down his papers would remain intact.


Accord sells its' cases all over the world through the distributors in Japan, New York, Berlin and Korea.